What is a Bullnose?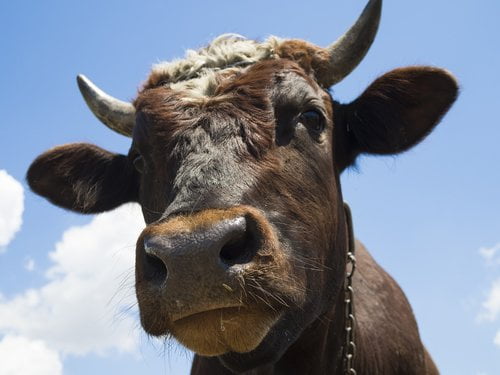 Non-Commercial grade Ford Trucks made from 1980 to 1986, such as my 1985 F150, are colloquially known as 'Bullnose'. Learn more about the 7th Generation of the Ford F-Series. The bullnose moniker came about due to the distinctive shape of the front of the truck. If you look closely, you can see that the top of the nose of the truck juts out farther than the bottom, making it look somewhat like a nose. This is in contrast to other models of Ford Truck, which are known as Dentside (1973-79) or Bricknose (87-91). A Bullnose can be a F-100, F-150, F-250, F-350 or Bronco. All of these trucks share the unique grill and headlight configuration, though some earlier years don't have the ford emblem on the grille. Those trucks have the word 'FORD' in chrome letters across the hood of the truck.
---
My 1985 F-150 Bullnose
The Bullnose F150 in Bullnose Garage is a 1985 Ford F-150. It's a shortbed with a 4-speed np435 manual transmission and an inline six cylinder engine. I drove halfway across the country to find it since I was having a hard time getting one with all the options I wanted… mostly a manual transmission with air conditioning and a short bed in good condition with a straight body and no rust.
Unfortunately, the straight body part changed in 2019 when someone from Craigslist used a forklift to carelessly load a water tank I purchased into the back without paying attention. The front of the bed bent out toward the cab, and now I need to fix or replace that. It was an honest mistake, but still makes me sick to my stomach to look at.
I've modified the truck over the course of the last couple of years, basically just updating and fixing small issues. The door seals, lock bushings, and mirrors have been replaced. I've replaced the front turn signals and rear lamps, moved the rear license plate to clear the tailgate, and wrapped the steering wheel. I upgraded the battery and changed all the fluids… basic stuff. I have much grander plans. That's why I built my Garage.
What is a Bullnose Ford? Learn all about my 1985 F-150 [Mods / Future Plans]
Finding Parts for Your Old Truck – How I Get Parts & One Trick I Use to Obtain Hard to Find Parts
New Old School Wheels for the Bullnose! 16×8 Soft 8 with Trim Rings.
How to Paint Tire Letters to Get That Old School Look [With My 85 F-150]
Parking Brake Cable Replacement, Paint Drums/Calipers, Part Cleanup – 85 F-150 Brake Job [Part 1]
Replacing Brake Shoes, Drums, Hardware | Cleaning & Painting Hubs – 85 F-150 Brake Job [Part 2]
Replacing Hubs/Rotors, Bearings, Calipers, and Pads – 85 F-150 Brake Job [Part 3]
Master Cylinder Bench Bleed / Replace and Lessons Learned – 85 F-150 Brake Job [Part 4]
New Ford Emblem and Center Cap Stickers Dress up the Truck on the Cheap.
Buffing Old Paint and Peeling Clear Coat on the 85 F-150. Huge Difference!